Arcooda is Arcade….. not toys
When we design our arcade machines, they have been developed for gamers, by gamers. We are trying to achieve the best arcade experience, where owners use their machines daily. Many of our customers have purchased a second machine for even more flexibility.
When we make machine productions, we choose the best available monitor available in the market, testing all brands and assemblies prior to assembly. We do not use domestic panels or used monitors in new cases (if you wonder how some Ebay/Amazon sellers are offering machines so cheaply).
In our next productions, we will offer you a choice of monitor that include our standard VGA/HDMI 1080P screens, or other models that include 4K, 144Hz refresh rates, and 1ms response time.
Arcooda is coming from a pure arcade background, where arcade machines must work first time, and have playability that allows gamers to stay longer on an arcade machine. If the "stickiness" of arcade machine is great, it will be reflected in the machine's income.
Beside how good the quality the game software is, if the cabinet is poorly designed, players will leave the machine.
Its why we do not design our machines like the image below.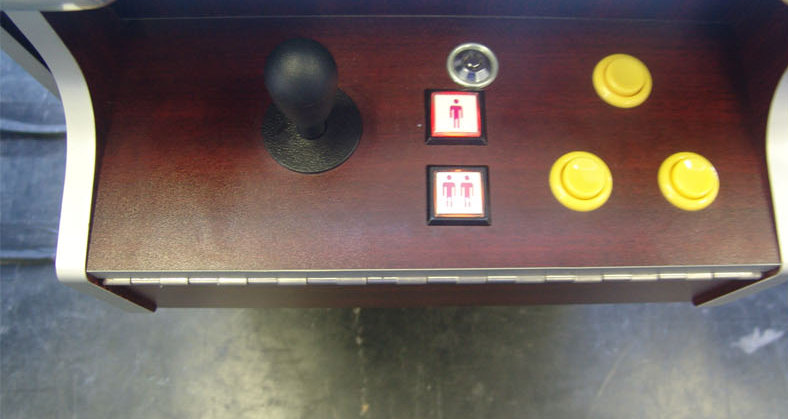 We have made a lot of prototypes and improvements in our cabinets. The position of the mounting plates, and even the springs/assembly of push buttons are super important to us.
We have had some troubles with suppliers who cannot understand why we want things perfect, and abandon the projects midstream. As one distributor mentioned, just get the products into the market and fix them on later productions. But why should we except a lower standard?