Taito Arcade History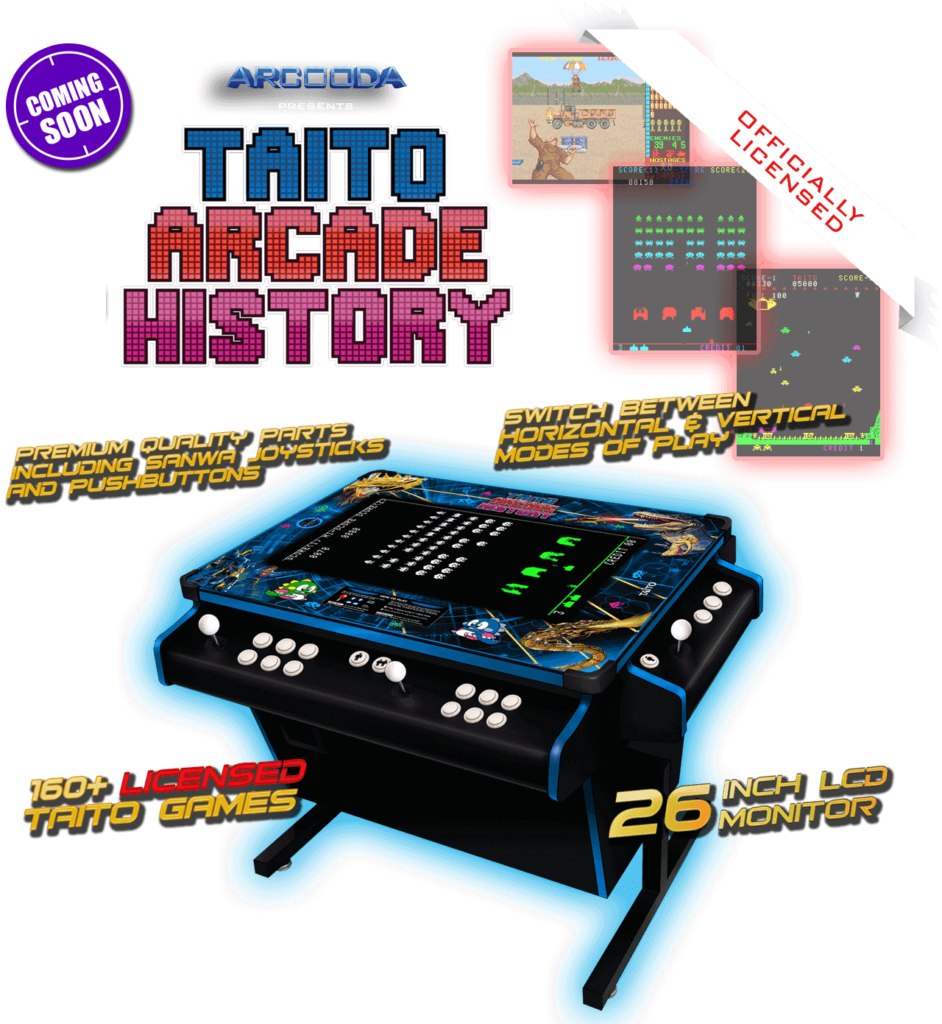 Play Classic Taito Games From 1977 to 1999!
Arcooda has partnered with the highly influential Japanese arcade and gaming powerhouse Taito Corporation to create Taito Arcade History – a range of commercial-grade arcade machines with over 160 officially licensed Taito arcade games such as Space Invaders, Arkanoid, Elevator Action, Bubble Bobble and Puzzle De Pon.

 Two Ways To Play Taito Arcade History Cocktail Table
Taito Arcade History on the cocktail table has a unique design where gamers can play the various styles of Taito games – one-player, two-player, horizontal and vertical play – seamlessly. Not only can users can choose to sit side-by-side or opposite each other during game play, the screen can also be changed from horizontal to vertical with the push of a button.
Taito Arcade History Range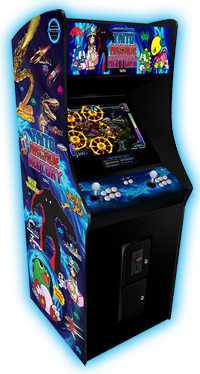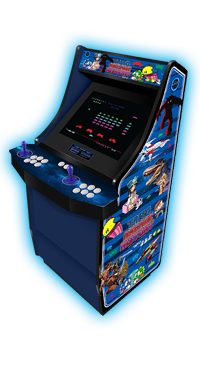 Taito Arcade History 26″ Upright Cabinet

Taito Arcade History 22″ Desktop Cabinet

Taito Arcade History 26″ Lowboy Cabinet


Also Available on Arcooda Video Pinball

Taito Arcade History  will be available in four styles*: a two-player upright cabinet, a two-player cocktail table, a two-player lowboy and a two-player desktop cabinet. It will also be avaialble on Arcooda Video Piball. The first machine in our Taito Arcade History range available is the cocktail table.

* Final Artwork and Models subject to change pending approval.