ARCOODA 8 PLAYER FISH MACHINE NOW AVAILABLE WITH SANTA TREASURE & MERMAID FANTASY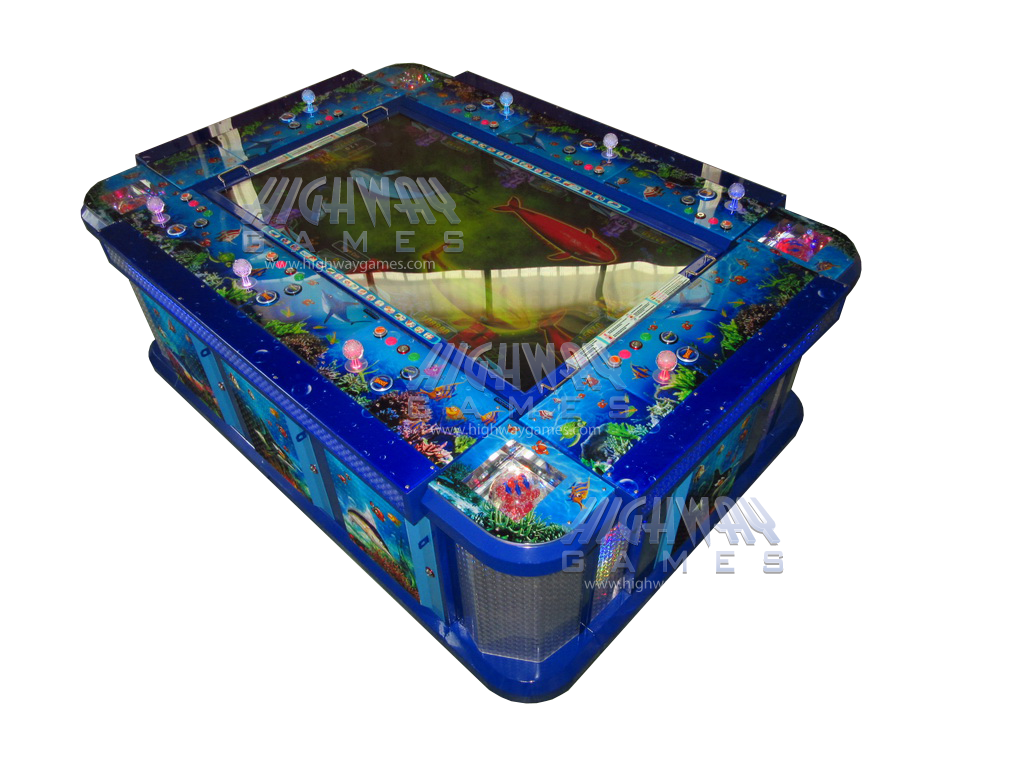 The Arcooda 8 Player Fish Machine is a new and improved mutltiplayer fish game cabinet that is now available for release to the commercial gaming markets in a variety of countries.
The cabinet features a whole new streamlined design which is vastly different from other bulkier fish machine models, allowing it to fit more easily into a wide variety of locations and entertainment centers. The Arcooda 8 Player Fish Machine also has redesigned graphics and is made with quality premium parts for durability and reliability, providing peace of mind to our customers.
The large LCD on the cabinet features 3D rendered graphics from the fish hunting games with perfect clarity, while a crystal clear sound system will raise the enticing music above the din of the crowds, and the new LED light display present throughout the cabinet will draw in players from all across the floor. From every corner will come players looking to earn their fortune with the latest fish hunting game in your Arcooda 8 Player Fish Machine!
The Arcooda 8 Player Fish Machine is now available and will be manufactured with two popular games, Santa Treasure and Mermaid Fantasy, as well as the soon to be released Fire Kiran 3 game board! These thrilling and exciting games will keep players coming back time and again for more chances to win big!
The perk of purchasing a quality made cabinet for operators is that the owner can drastically reduce their upgrade cost, as you will no longer need to keep updating your whole cabinet, and will be able to quickly and easily upgrade with game kits instead. The Arcooda 8 Player Fish Machine is a boon and advantage for operators looking to remain competitive in their respective gaming markets.
You can check out some gameplay videos from Santa Treasure and Mermaid Fantasy below to see more of the games that will be coming out with the Arcooda 8 Player Fish Machine:
More information on the Arcooda 8 Player Fish Machine to become available soon . To make an inquiry or ask any questions, please email our friendly sales team at sales@highwaygames.com.