We continue to receive inquiries for our anti-cheater device and technical help. Please note, we have stopped selling the product for some time now and any products in the market that look exactly like ours are fake products. We have no affiliation with any sellers.
Please take caution when purchasing any anti-cheater device in the market.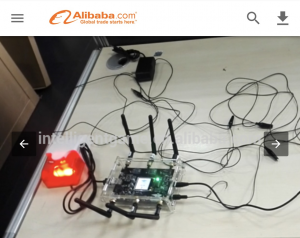 What Are Anti-Cheater Devices?
Anti-cheater devices are devices which have been designed to stop and deter thieves armed with EMP Jammers or Slot Jammers from robbing coin-operated gaming machines. These Jamming devices send an electronic signal to the pay in module in the machine, which is detected as a payment made by the machine and gives the cheater free credit. However, with an anti-cheater device installed, it detects the electric signal being sent from the cheater's device and triggers a loud alarm. This alarm should alert staff of the cheater's presence, and the device can be mounted on the interior or exterior of the machine.
Due to the number of fake products in the market misrepresenting themselves as Arcooda products, Arcooda's anti-cheater device was discontinued and is no longer available.