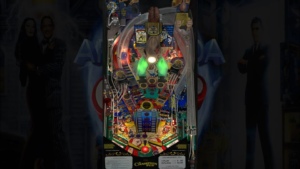 Arcooda are happy to announce Kinect support will now come free with their PC Steam Cabinet Mode, Generic Cabinet Standalone and Arcooda Cabinet version software. This means users who have already purchased any of these products will have access to this feature at no extra cost.
To access this capability, Arcooda have advised customers with the Generic or Arcooda Cabinet software they will need to manually update their firmware. Customers with the Steam Unlock version will have this feature automatically installed by update. Arcooda still have software packages available until sold out. 
Game play with Kinect is as easy as plugging your Kinect into your cabinet and enabling Kinect game play in the options menu. This will mean the Kinect camera will track your body movements, adjust the game play visual to the angle you are standing on and show the player a dynamic rendering of the 3D playfield. 
To review or purchase software, please click here.