No youtube playlist videos to be found - maybe API key not set ? This is the feed - https://www.googleapis.com/youtube/v3/playlistItems?part=snippet&playlistId=cQVUp5aZ6ctMNaoNJ99-C3eROJPPfopp&key=AIzaSyCtrnD7ll8wyyro5f1LitPggaSKvYFIvU4&maxResults=50
The request cannot be completed because you have exceeded your
quota
.
Touch Wizard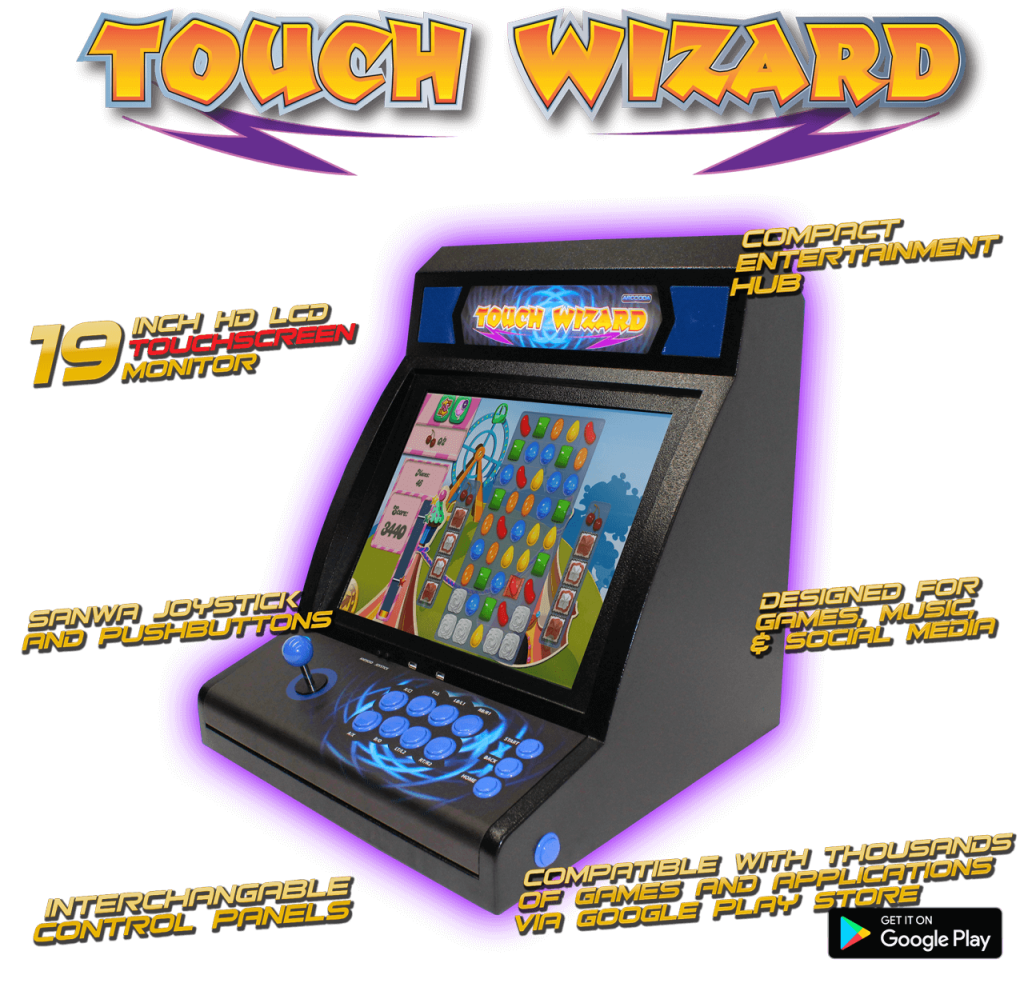 The Touch Wizard offers incredible flexibility in entertainment. Enjoy all the benefits of Google's Play store by downloading your favourite Android games, social media and music apps for the widest range of fun on a commercial-grade desktop arcade machine. Play arcade and pinball games, listen to music, keep up to date on social media or just add your Xbox 360, Xbox One, PlayStation 3, PlayStation 4, Raspberry Pi, PC, and other late model consoles on this plug and play system – no need for additional adapters.

See it in Action
The Touch Wizard supports a number of games – from classic arcade and pinball machine titles to games for external consoles and PC. Two switches on the front of the machine allow users to easily change between Android and console mode, touchscreen and joystick mode.
How it Works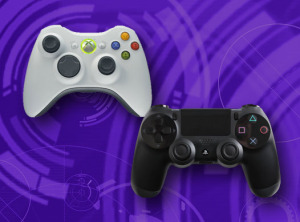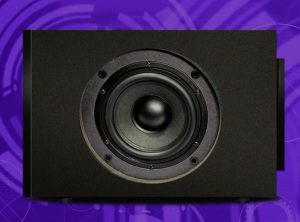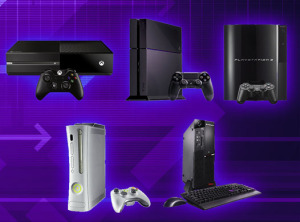 Play via Touch, Joystick or Hand Controller

Jukebox Sound Including Subwoofer

Supports All Current Consoles
Games can be played on the Touch Wizard using the touchscreen HD LCD monitor, one-player arcade panel with authentic Japanese made joysticks and pushbuttons, or by connecting an external console controller using the USB ports built into the machine.

Arcooda is partnering with leading pinball game companies for exclusive proprietary software designed especially for the Touch Wizard machine. Pinball games can be enjoyed on the Touch Wizard using the pushbuttons located on the sides of the machine, the touchscreen HD LCD monitor, one-player arcade panel with joysticks and pushbuttons or with an external console controller.

Applications for music and video streaming can also be downloaded from the Google Play store and used on the Touch Wizard. This means the machine can double as a video jukebox, further enhanced by the jukebox-quality speakers and subwoofer built into the cabinet.

The Touch Wizard is compatible with Xbox 360, Xbox One, PlayStation 3, PlayStation 4, PC and other late model consoles. Players can also plug in and play games with PlayStation 3, PlayStation 4, Xbox One, Xbox 360 controllers. Continuous firmware updates means the Touch Wizard will be compatible with the latest consoles.

Play  All the best pinball tables on one machine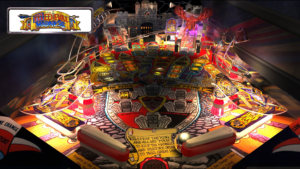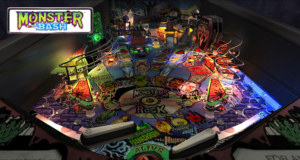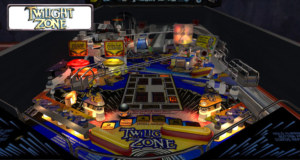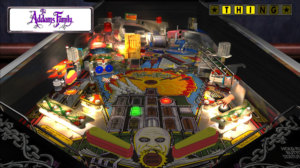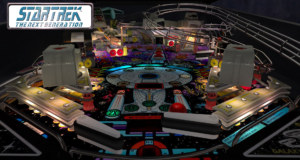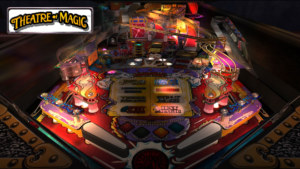 All of these pinball titles and many more available exclusively on the Touch Wizard via Arcooda Pinball Arcade.
Any games/apps/music shown in this video are not included with the Touch Wizard Wizard. However, these games/apps are readily available on the Google PlayStore. Just download onto Touch Wizard and start playing.
All product and company names are trademarks™ or registered® trademarks of their respective holders. Use of them does not imply any affiliation with or endorsement by them.