Arcooda Pinball Arcade
Arcooda Pinball Arcade contains 70+ customised video pinball games available exclusively to play on Arcooda Video Pinball and Touch Wizard desktop arcade machine.
The Arcooda Pinball Arcade software was developed in partnership with FarSight Studios, makers of the number one video pinball software The Pinball Arcade.
Many new features are being added to the Arcooda Pinball Arcade software including easy touchscreen navigation, advanced playfield angles (including 3D options), real pinball parts support (flipper coils, shaker motors), tournament play and three-screen gameplay for advanced cabinet support.
Available exclusively to play on Arcooda Video Pinball, Game Wizard for Android and Touch Wizard desktop arcade machines.
NOTE: Arcooda Pinball Arcade is the ONLY licensed software available for games listed on this page (Addams Family, Dr Who, etc….). Any non Arcooda Video Pinball distributor offering these game titles is doing so illegally, and subject to legal action.
How to Play

Turn your Arcooda Video Pinball machine on, scroll through the Arcooda Pinball Arcade library of video pinball games (70+ to choose from including The Addams Family, FunHouse, Medieval Madness and Twilight Zone) and select which one you want to play. It's that easy.
Video Pinball Tables Available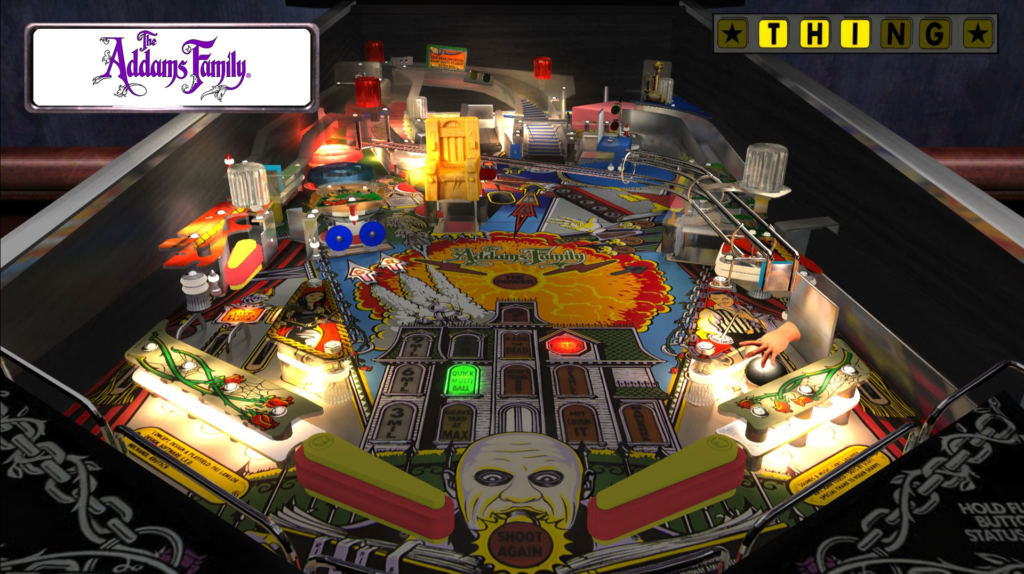 The Addams Family
Attack From Mars
Big Shot
Black Hole
Black Knight
Black Knight 2000
Black Rose
Bone Busters Inc
Bram Stokers Dracula
Cactus Canyon
Cactus Jacks
Centaur
Centigrade 37
Central Park
The Champion Pub
Cirqus Voltaire
Creature from the Black Lagoon
Class of 1812
Cue Ball Wizard
Cyclone
Diner

Doctor Who
Doctor Who: Master of Time
Dr. Dude And His Excellent Ray
Earthshaker
Eight Ball Deluxe
El Dorado
El Dorado City of Gold
Elvira and the Party Monsters
Fathom
F-14 Tomcat
Fireball
Firepower
Firepower II
Fish Tales
Flight 2000
Frank Thomas' Big Hurt
Funhouse
Genie
The Getaway: High Speed II
Gladiators
Goin Nuts


Gorgar
Haunted House
High Roller Casino
High Speed
Hurricane
Indianapolis 500
Jack*Bot
Jacks Open
Judge Dredd
Junk Yard
Lights…Camera…Action!
The Machine: Bride of Pin*Bot
Medieval Madness
Monster Bash
No Fear: Dangerous Sports
No Good Gofers
Paragon
The Party Zone
Phantom of the Opera
Pin*Bot
Red & Ted's Road Show


Rescue 911
Safe Cracker
Scared Stiff
Space Shuttle
Spanish Eyes
Star Trek: The Next Generation
Sword Fury
Tales of the Arabian Nights
Taxi
Teed Off
Terminator 2: Judgment Day
Theatre of Magic
Twilight Zone
TX Sector
Victory
Whirlwind
White Water
Wild Card
Wipeout
WHO dunnit
World Champion Soccer
Xenon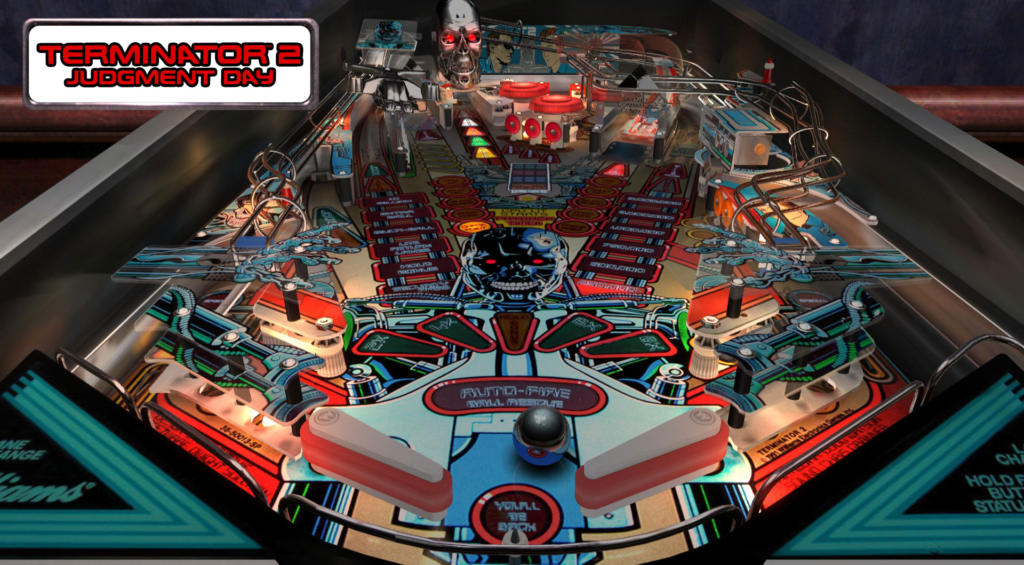 Faithfully Recreating The Original Tables in Full 1080p HD
Arcooda Pinball Arcade features 70+ original pinball games you know and love but in high definition video.
Arcooda and FarSight Studios has taken what makes the original pinball games special and faithfully recreated them in digital format.
Each original game's lights, pinball sounds, effects and feel have been mapped and transported into the digital version.
The Arcooda Pinball Arcade software is designed with full cabinet support in mind. This means the software supports three-screen display, pinball coils, shakers motors and lighting circuits, giving the player an authentic pinball experience but on a video pinball machine.

Available Exclusively on Arcooda Arcade Products
Arcooda Pinball Arcade is available exclusively on the following products:
Arcooda Video Pinball
Arcooda Video Pinball is the world's first full-sized touchscreen video pinball machine. It is made with real pinball parts for an authentic pinball experience, and offers advanced features such as interchangeable control panels.
Touch Wizard
The Touch Wizard offers incredible flexibility in entertainment. Enjoy all the benefits of Google's Play store by downloading your favourite Android games, social media and music apps for the widest range of fun on a commercial-grade desktop arcade machine.
Game Wizard For Android
Game Wizard for Android is a multi-platform gaming machine that provides endless entertainment options. Users can simply connect to their Google account and start downloading their favourite games and apps from Google's Play store onto the machine.
Discounted for Existing Pinball Arcade Members
To celebrate the release of Arcooda Pinball Arcade, Arcooda is offering existing The Pinball Arcade members a discount when they purchase the Arcooda Video Pinball machine.
Customers who have purchased The Pinball Arcade for any platform – PC/Steam, Xbox, PlayStation, Apple, Android Wii and Ouya – will receive a dollar-for-dollar discount when they purchase the Arcooda Pinball Arcade software on Arcooda Video Pinball.
Arcooda Pinball Arcade, Arcooda Pinball Arcade, Arcooda Pinball Arcade, Arcooda Pinball Arcade, Arcooda Pinball Arcade, Arcooda Pinball Arcade, Arcooda Pinball Arcade, Arcooda Pinball Arcade