Game Wizard Xtreme Coin Operated Edition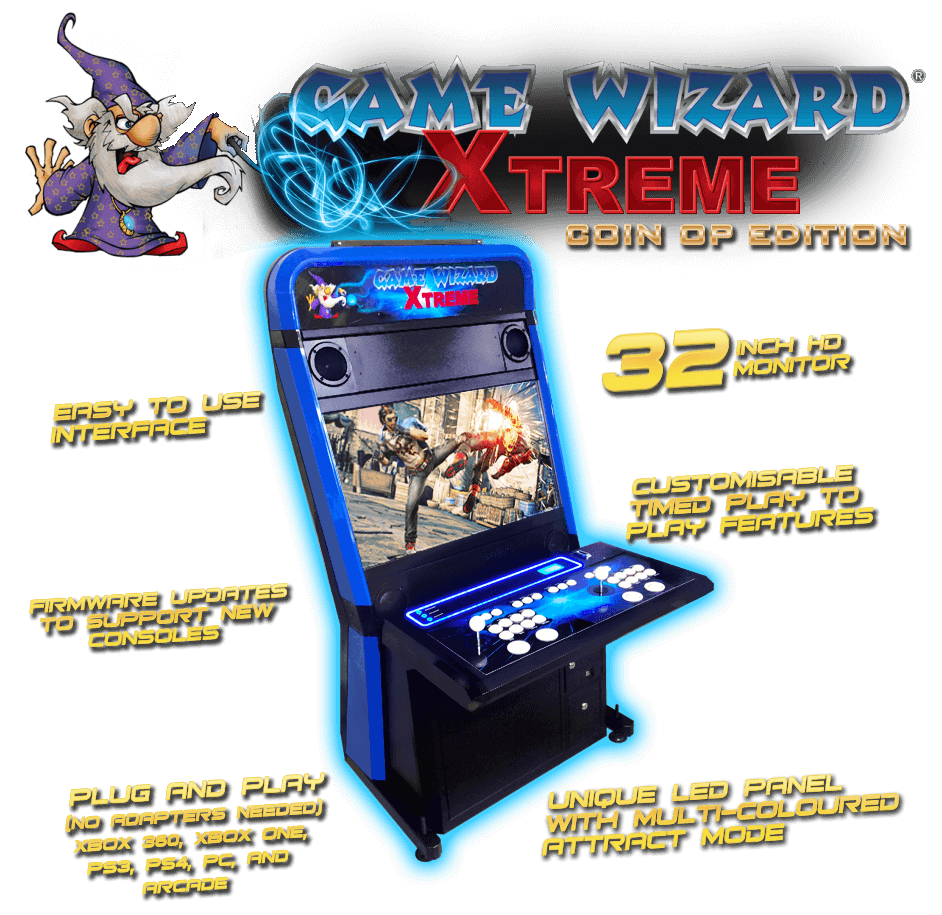 The Game Wizard Xtreme Coin Operated Edition features everything you love about our original Game Wizard Xtreme and has now been upgraded to include our New Coin Operated Timer Control Panel built in. Offering endless gaming options, it is compatible with XBbox 360, Xbox One, PlayStation 3, PlayStation 4, PC, Raspberry Pi, Android, JAMMA Boards, JVS late model arcade game boards and more. It is all plug and play with no additional modifications or wiring needed. Continuous firmware updates means the machine will be upgradable for the latest consoles.

See it in Action
The Game Wizard Xtreme Coin Operated Edition is user friendly and modular in design. Players can switch between the gaming systems with ease and changing a game can be as simple as changing a disc or using your online gaming libraries.
How it Works

Multi Coloured Attract Mode
Customise your Welcome Screen
Itemised Book Keeping Feature
Pay to Play or Free to Play?
The Game Wizard Xtreme Coin Operated Edition also features an Attract Mode which makes the LED Strip on the Control Panel to flash in various colours.
As an Operator of a Game Wizard Xtreme, you will be able to enter your own welcome message on the mini LCD screen for customers to see each time they engage in gameplay.
To keep track of all the time played, money earned and bonus time accrued by your customers, the Game Wizard Xtreme Coin Operated Edition includes a Book Keeping Feature to keep track of your machines stats.
It also features a built in panel lock While in Coin mode, this means the control panel will remain locked until the required ammount of money per time period is entered. These options are customisable and the operator of the machine may choose to raise or lower the cost and or play time individually; Free Play is also available.
Game Wizard Xtreme Coin Op Edition Control Panel Features
Suitable for any Situation
Multiple options for customers means you can play the Game Wizard Xtreme in both Coin-Op Mode and Free play Mode. For the Operator, the Game Wizard Xtreme Coin Operated Edition features many functions suitable for any coin op environment and with the ability to choose from three different currency modes, your Game Wizard Xtreme will accept the Dollar, Pound and Yen.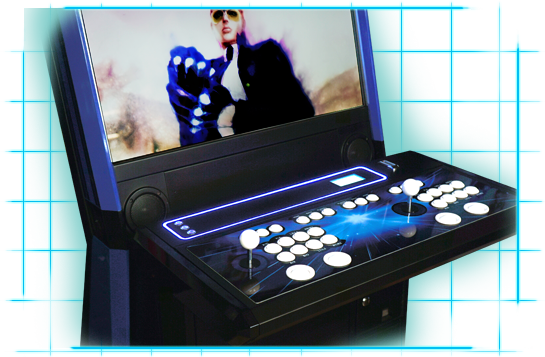 Colour Coded Gameplay
The LED Strip will Start in Blue when money is put into the machine and to give you an indication of how much time you have left, It will turn red during the last 15 seconds giving the player ample time to insert more coin.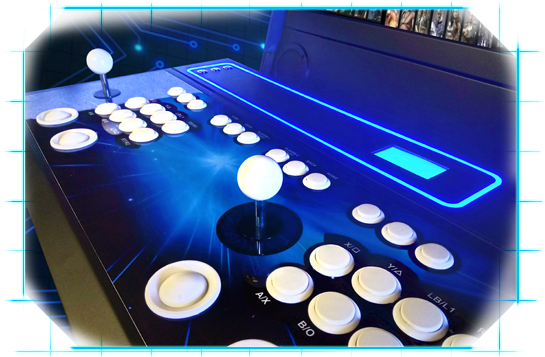 Accumulate Bonus Time for more Gaming
As an aditional feature, the Game Wizard Xtreme Coin Operated Edition features BONUS TIME. Bonus Time allows a customer to get addition play time for topping up their credit before their existing time limit runs out. If you're down to your last 15 seconds of game play and put another dollar in, you'd get 5 more minutes playtime plus a bonus 2 minutes as well. Like everything else on the Game Wizard Xtreme Coin Operated Edtion, Bonus time is customisable by the operator.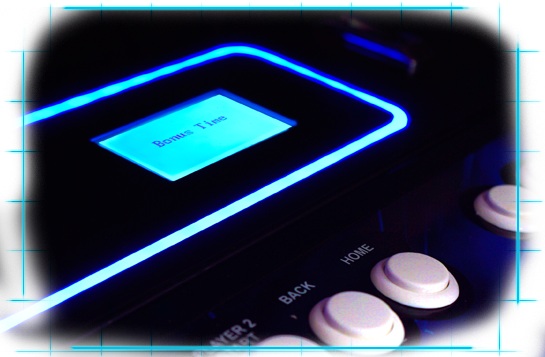 Disclaimer: All product and company names are trademarks™ or registered® trademarks of their respective holders. Use of them does not imply any affiliation with or endorsement by them.
Compare





[/su_row]
Send Inquiry
| | | |
| --- | --- | --- |
| | Please use the form below to send us your inquiry. | |